Sweden on the Go is a digital platform where companies can search for qualified international expertise by country, industry and skill.
Through Sweden on the Go, your company has access to over 60 qualified international consultants, ready to help you expand internationally. Our service is trustworthy and easy to use, as well as being tailor-made to your company needs.
We are in the business of Making Trade Happen!
The SweGo story
Sweden on the Go is run by Make Trade (former Chamber Trade Sweden) and was founded in 2016 in cooperation with the Swedish Export Service Association and a core of  the swedish regional chambers of commerce – Handelskammaren Mälardalen, Östsvenska Handelskammaren, Mellansvenska Handelskammaren, Handelskammaren Mittsverige, Västerbottens Handelskammare, Norrbottens Handelskammare and Västsvenska Handelskammaren.
During 2017-18, we received  support from the Swedish government agencies, Tillväxtverket and Vinnova to develop the platform develop further. Today have over 60 qualified international consultants publilshed on the platform offering their services to companies needing expertise to expand internationally. Already in the pilot phase of 2017, Sweden on the Go leads and matchings have resulted in more successful international business for our clients. We drive international business and make trade happen.
Our partners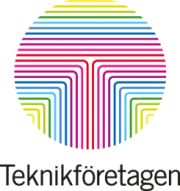 Teknikföretagen
Teknikföretagen is one of Sweden's largest employers' organisations representing Swedish technology companies; with 3,900 member companies, they account for one third of Sweden's exports.
Företagarna
Företagarna is The Swedish Federation of Business Owners, is the largest business organisation in Sweden representing the interests of around 70 000 business owners. We are an independent, nonpartisan organisation owned by its members.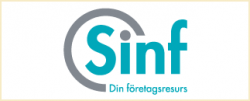 Sinf
Sinf is the Swedish Association of Industriy, representing SMEs at home and abroad.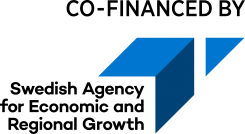 The Swedish Agency for Economic and Regional Growth
The Swedish Agency for Economic and Regional Growth is a Swedish government agency organized under the Ministry of Enterprise, tasked to be promote entrepreneurship and regional growth, and to implement structural funds programmes.
Vinnova
Vinnova is Sweden's innovation agency, strengthening research and innovation in Sweden.