Name: SwedBrasil Import & Export AB
Location: Sweden
Overview
SwedBrasil Import & Export AB was founded Sweden in 2011, in response to our own experience of the often long and complicated process of trading products between Europe and South America.
Based in Eskilstuna, SwedBrasil Import & Export AB was created with the aim of facilitating these processes, optimizing time and cost for businesses. Our network includes over 500 companies who help us deliver customer satisfaction.
From SME to corporate, our clients come in all sizes and are based around the world. We support them in terms of helping them purchase industrial materials and facilitating the necessary import and export processes. Ensuring the creation of accurate and consistent export documents is crucial in terms of keeping the shipment on time and making sure one is paid quickly. The export transaction will have special documentation requirements also. These will vary according to the country of destination and the type of goods shipped. Errors can result in significant consequences, including being barred from trading.
We have a strong relationship with one of the largest Swedish companies, Scania. Scania is our customer in Sweden, Brazil and also Argentina. Other customers that have joined us on our trade process journey include the biggest National Center for Research in Energy and Materials CNPEM in Latin America.
Trends and Tips
Business with Brazil and the Latin American market –  Alf and his team give a snapshot overview of what they see as being opportunities and trends for Swedish exporters
1. In your opinion, what are the key challenges and opportunities in the Latin American market for Swedish exporters?
One of the challenges facing both exporters and importers is that the Latin American market is always issuing new regulations. Also, the markets we work in most often present political-economic situations that can have a direct impact on trade. There are of course several opportunities, but only if you are aware of the business culture and the trade process. By being able to adapt to the way the market thinks, my team and I are able to satisfy trade inquiries – no matter how challenging the import requests may be.
2. Can you give an example of a project you have worked on that was particularly successful?
On a number of occasions, we have helped Scania Södertälje with emergency transports for the factory, by sourcing and processing critical equipment and spare parts from Argentina and Brazil. This is the kind of project we excel in, as we are able to bring our large South American network to bear on the supply chain. This means being able to follow the product from a factory to another… And of course, the transport needs to be fast as well as secure, providing the right documentation for customs.
3. Can you give examples of typical pitfalls you have come across for companies trying to enter Brazil?
Our exports have always been delivered successfully, not just because we have the know-how but because we have learned from companies that have been in difficult situations. We have seen time and time again how the export process can be held up, because the wrong documentation has been issued. In some cases the product can stay in customs for up to six months (at the trader's expense!). This can mean of course, that the end client will not honour the original contract because they decide they don't want to buy the product after all.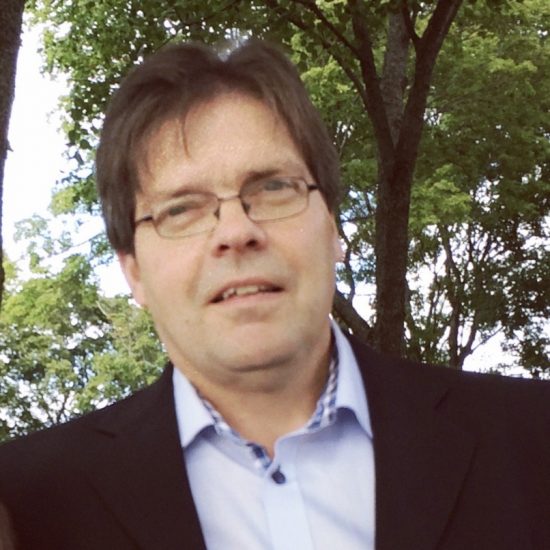 We are often asked to step in to try to rescue this situation. However, unfortunately, we have found that it is almost impossible to do so once the export process has started.  We therefore strongly recommend that companies ensure that they work with organisations such as ours from the outset. This ensures that their products are correctly set-up from the beginning. Years of experience have allowed SwedBrasil to develop a successful process that joins everything up – from start to finish.
4. What are your plans in terms of market development over the next year or so?
We are working hard to enter other markets in Latin America, not just Brazil and Argentina. We are also looking to expand our trade range with customers in Europe. For example, we have recently started working with Germany.  We have also become the trade representative for Latin America EKA Knives and are keen to explore this sector.
5. Is there a particular opportunity for the Swedish SME's, developments in Greentech or health for example?
Because of the elections in Brazil, the export-import area has changed. This will mean more opportunities for everyone. For example, retail giant Carrefour has plans to invest R $ 2 billion in Brazil in 2019 and Heineken is putting R $ 550 million in São Paulo. General Motors has also announced investments in São Paulo, with 10 billion R$ going into factories in the region. Other motor industry players are not far behind with Fiat investing R $ 16 billion in 2024 and Hyundai announcing an investment of R $ 125 million in a plant in Sorocaba, SP. Honda has also announced an investment of R $ 500 million for the motorcycle factory in Manaus. Last but not least,  Scania has announced investments of R $ 1.4 billion  going into São Bernardo do Campo, SP.
In other news, discussions in the Brazilian parliament are ongoing around prioritising education, health (especially for rare diseases), shelters for the elderly and fast transportation, such as trains and improvements in roads – although this does seem to be mainly focussed on the North East. So, as you can see, opportunities for Swedish companies can only continue to grow and we at SwedBrasil would love to help this happen!
6. Top tips for doing business with Brazil – cultural considerations? 
It is important to find out about, understand and accept the culture of the market you wish to do business with. That isn't enough though. You need to be willing to meet this culture in the middle. Experience in the Brazilian market in particular, has shown us how important it to be customer focussed, as well as having demonstrable commitment to the contract and to the business relationship. Competency and transparency is a must, as is your ability to deliver high quality of services.Coupled with too much bureaucracy, we have found that cultural differences are the main causes of problems with regards to internationalization. Having said that, Brazil is an important trading partner for Sweden and Swedish companies and in terms of investment the country has big economic potential. So, if you do your homework and work with the right partners there is every reason to expect success!