Meet Christer Dyrwoold, Scoreline
Name: Scoreline
Location: Sweden
Overview
Scoreline was established in 2005 and is owned and operated by husband and wife team Christer and Lena Dyrwoold.
Scoreline uses extensive experience and proven export models to help Swedish SMEs establish themselves in new markets.
Working in Germany since 1978, the team offers particular expertise in that market. However, the company also supports trade opportunities with some other countries around certain product and service areas. These include environmental technology, energy saving products and services in different areas, infrastructure, technology, medical technology and forestry. Scoreline is well placed to help companies to get started, expanding their business across APAC / Asia Pacific as well as EMEA / Europe.
Converting opportunities to business; our take on the Hannover Messe 2019
To participate in a trade fair as big as the Hannover Messe, the world's leading industrial technology show, significant investment of time, energy and money is needed. However, in order to make it all worthwhile, its the work before and after trade fair that really counts.
Work ahead of a fair is usually characterized by goal planning with what must be done before and during the fair itself. This goal planning is important, as indeed are contacts and research that are linked to the goals. To convert opportunities into business though, it is after the fair when the real and most important work begins. This might include evaluations of contacts obtained, contacts made, and business conversations conducted at the fair.
Pace and focus is just as important after the event as those intensive days while you are physically there.  It can easily be lost because you are back to your day to day work and so lose the momentum to engage with the impetus of the trade fair. The best way to deal with this is to ensure you plan carefully. Try to clear your decks as much as possible before you go and set expectations with your team. This will help you deal with your 'ordinary' catch-up work more effectively.  You might even try delegating.  Remember, ultimate success will depend on how carefully you plan your post-fair follow-up work.
Preparation work
Look at the region you are interested in and look for Chambers of Commerce and  'investment organisations' that are trying to facilitate trade opportunities. Get in touch with them before the events and find out who they are partnering with in Sweden.
Scoreline for example, is the official representative company for the office HIW (Hamburg Invest) in Sweden. They inform us of specific need from the Hamburg region. This allows us to search for Swedish companies who have the right expertise to support this need.
We also have a long-term relationship with Invest Leipzig. Leipzig is the fastest growing industrial region on all Germany at the moment, so this is an important relationship and we are actively looking for Swedish organisations to link to organisations there.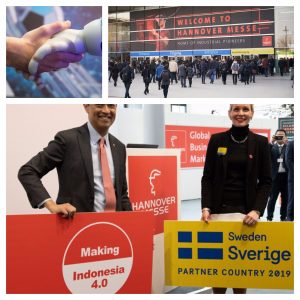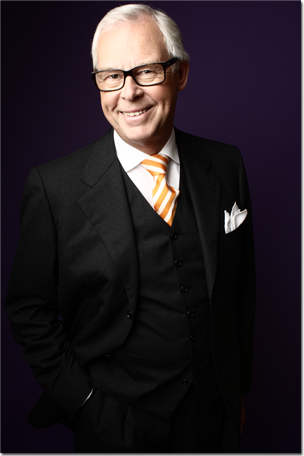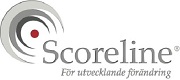 Post-Fair work
Has our main goal and our sub-goals with the fair been met?
If not – what failed and why?
Was the exhibition budget sufficient to carry out what was needed at the fair as well as providing sufficient resources for after-work over time?
Assess the contacts you made at the fair. Prioritize those you feel are most important in terms of business development of the business and those which can be scaled away.
How and when do you take up and receive fair contacts? Mail – Phone – New Meetings? Set a schedule!
Who is the right person in your organisation to follow up? Have you set time-lines around the follow-up work?
Who takes overall responsibility for co-ordinating the follow-up work? How and when should this be reported internally?
Which transactions have been signed at the fair? How, and in what order, should these be handled?
Will assessments of all work be carried out internally or does one need help from professional consultants.
Should external consultants be needed, clear objectives need to be set along with a defined work and time schedule is needed
Put a summary in place; looking at what worked well and what could be done better next time?
Normally in affair this size you will make a number of different contacts, some will eb directly with customers, others with organisations that represent potential customers. For example, Chambers of Commerce often have connections to specific areas where business potential is huge, for example in energy sector. They can recommend specific companies (see preparation work above).
If the company received spontaneous/unsolicited partner requests from geographies or industries where you are not currently doing business, question whether you should go ahead. If you do decide to move forward with new partners an impact assessment must be made. If you decide against proceeding treat these new contacts well in any case. It may be that you'll need to come back to them later on.
If you need to build a partner-agent dealership – ensure you have a requirement list in place with defined goals, sales and work structures for this project.
After-work can take months to complete. This careful approach is always worthwhile though. Make sure your company takes good care of all the contacts made at the fair, treating everyone professionally as one thing can often lead to another. Also remember that contacts have a shelf-life, they are perishable.
And one last thing… You must create the necessary resources internally, both in terms of time and money to do justice to such an event. If you don't have them, buy them in. Of course, that's where a database such as Sweden on the Go's consultants comes in handy!