Name: Majorlic Construction
Location: Zimbabwe, Uganda, Tanzania
Overview
Joy Makumbe founded Majorlic Construction, an international engineering and greentech company operating in Uganda, Tanzania and Zimbabwe in 2008. Majorlic Construction's current focus is on projects that incorporate water and sanitation infrastructure. An engineer herself and a member of Women in Engineering in Zimbabwe, Joy is strongly networked within the industry and indeed, recognised as an industry leader.
Says Joy:
I am a Civil Water and Sanitation Engineer with a passion for bringing about positive change in communities. My impact of late has been on the water and sanitation fronts.
I have been engaged by companies like Egis Eau, GIZ and Old Mutual in projects as a supervising consultant/ engineering specialist, who is able to double up as facilities manager also. This approach has seen me lead successful water, sanitation and infrastructure project implementation in Uganda, Tanzania and in Zimbabwe. In terms of projects that are of interest moving forwards, I'm keen to spearhead more projects in renewable energy. This would help the many communities in my country who are struggling to access energy or power for lighting and cooking.
I am a member of The Zimbabwe Institution of Engineers and the Women in Engineering division. Membership of these institutions means that I am bound to work within the ethics and code of conduct as agreed in our professional constitution, which is of course reassuring for clients!
Trends and Tips
1. In your opinion, what are the opportunities for Swedish exporters related to the segments and the African markets you focus on? 
There is currently a market for renewable energy systems in Zimbabwe. That is, a market to sell the tools and accessories required, a market for people interested in being trained to be able to install these systems, and later maintain them. What comes to mind are the women Engineers in the Women in Engineering group. We have a mixed bag of Electrical and Mechanical Engineers who would be interested in running with these projects.
Zimbabwe has removed importation duty on all solar products. The issue of power provision is a big focus for our Government at the moment. This means there will be concessions in this area – something Swedish companies can tap into.
2. What particular sectors could be interesting for Swedish companies?
a. Power generation and distribution
At the moment not even 50% of the national power demand is fulfilled in this way and, what is being generated is mainly through hydro power and thermal. We must tap into other methods of power generation; solar, wind and  biogas to name just three.
b. Water treatment
Currently available water sources are being depleted. We must find a way of tapping into sources of 'raw' water; providing ways to treat it and so ensuring that the water is potable.
c. Infrastructure development
Our road network is in a dire state and needs investment.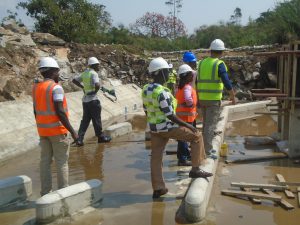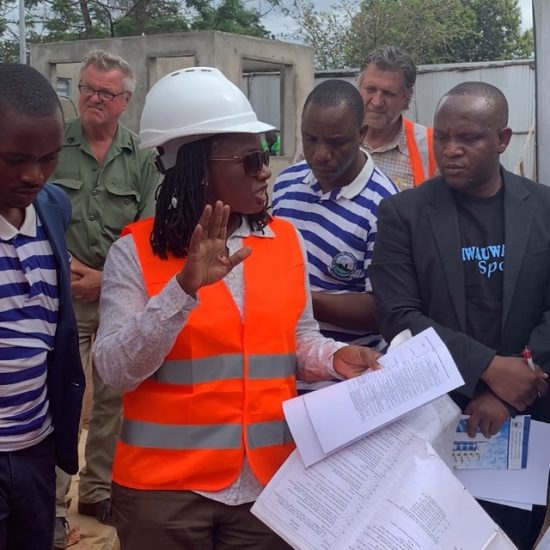 3. Can you give examples of typical pitfalls you have come across for companies trying to enter or work with Africa in the sectors you focus on?
a. The issue of shares that should be allocated to the local personnel to ensure local people have a stake in all foreign companies that intend to operate in the country.
b. The issue of licensing can take a while and needs someone constantly making follow ups.
c. Goods must currently be priced in the local currency. However, US dollars would be a much more viable currency for foreign companies. It is, of course, possible to negotiate this with the Government.
4. Can you give an example of a project you have worked on that was particularly successful?
Our project in Bushenyi, Western Uganda was all about finding a way to move beyond the meagre 53% of water demand that was being met at the start of the project. The water treatment plant, reservoirs and water pipelines we constructed saw the creation of a surplus (200%), i.e. the water available after the project was double to what the town required. This has allowed the water authority to pump water to other surrounding towns, boosting water pressures in those households also.
I remember the year we got to Bushenyi in 2016. There was a severe long dry period and schools had to close or source for water in unprotected swamps in surrounding areas. The project has therefore brought real relief to the surrounding communities.
5. How is it to be a women engineer and running your own business in Africa?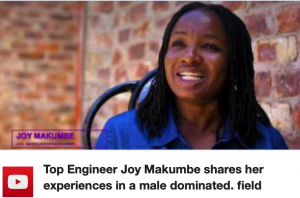 I am passionate about inspiring women and girls. I want them to see that engineering is not gender based. This means beefing up the current numbers of women joining tech professions and I am determined to use all available channels to achieve this! A film I created recently (see here) for example, shatters typical myths about women in engineering.
My vision for the future is to publish a series of books targeting mostly teenagers. I want to give a young girl sitting on a street somewhere, the knowledge that she can be an Engineer if she wants to; inspiring her to look past the typical messages society is giving her.
It's about catching them young. With that in mind, I intend to open a Tech Preschool in the very near future and am currently looking for project sponsors. I'd love to be able to open the doors of Tech Tots in the second half of this year.
For me 2020 is the year for making more impact in communities … while of course showing that we woman engineers rock!