Name: Raavish Busicon Lllp
Location: India/Delhi, Region
Overview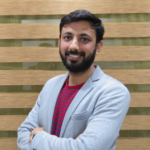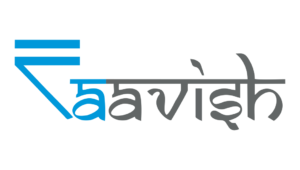 Based in New Delhi, Raavish Busicon LLP- is a leading market entry Consulting Firm, providing a one-stop solution for foreign companies looking to enter the Indian market. I am a partner and have helped build our overall reach and presence to ensure we have branch offices and network partners in the metro cities of India.
Our key deliverables include:
Market Strategy
Performance improvement
Entity Formation, regulatory approvals and licenses
Cross-border transaction advisory services in the area of tax, regulatory, transfer price and RBI/FEMA
Sourcing of potential business partners/distributors
Shared CFO
Incubation support including: HR, registered office address and resident director services
E-commerce solutions
Trends and Tips
1. How do you think the COVID-19 crisis will change the way we do business and trade with your region? What new challenges do you see for Swedish companies in this new context?
Even though this pandemic has been devasting, it has also brought opportunities for India to serve to the world. As we all know, the world of commerce dislikes depending on any one particular country in terms of manufacturing and supply chain. However, India is already perceived to be a manufacturing and supply hub and we therefore believe that in the challenging times to come, India's exports will grow exponentially.
We do not see any particular barriers to entry for Swedish companies, in indeed companies from other parts of world in terms of doing business in India. Although, one small world of caution around a rise in terms of protectionism we have seen globally. Many countries are protecting home-grown industry by increasing import duties. India is also considering this, although, as yet, there seems to be no final decision.
2. In 'normal times', what do you see as being key challenges and opportunities for Swedish companies in terms of sourcing from and export to India, Delhi and the region overall?
At the moment the process of clearing goods to come into the country is still happening manually. In the near future, though, we believe this is likely to move online, speeding up the process.
3. What sectors could be interesting for Swedish companies?
As stated in answer to question 1,, we believe there is a wide open market, in terms of both import and export. However, should you be considering the retail segment, we would advise a product aimed at the middle class (AB, C1).
4. Are there any typical pitfalls you have come across for companies trying to do business with India, Delhi and the region overall?
We have often seen the government make retrospective changes which can have significant impact on trade. We are advocating for this practise to be discontinued at the highest level. You may have also gathered; we believe import duties will have a negative impact on the economy. So, let's wait and watch.
5. What vision do you have for your company over the next few years? Do you have any plans you'd like to share going forward?
We have plans to add new portfolio of services to our business offerings, which will, for example, include a product specific import license.