Name: Primasia Corporate Services
Location: Hong Kong
Overview
John Barclay is the Managing Director of Primasia corporate services. A lawyer by trade and an accountant in practice he has supported Primasia's70+ Swedish clients over the last twelve years, helping it to retain this large Swedish client base, by offering support that is trusted and able to provide a one-stop shop. Primasia also prides itself on supporting key market trends, including e-commerce support. Says John;
"Our Swedish clients form the backbone of our approach to business. They demand close, personal relationships, built on trust and good service which mirrors our no fuss approach to helping them grow. By offering people in the right time zone, with the right language skills we can help organisations source the right manufacturers but also offer their own services to a burgeoning Hong Kong and Chinese market. In this way, they can take advantage of our positioning as a leading professional provider of corporate services, with a particular interest in supporting entrepreneurs, consultancies, manufacturers, trading firms, small and medium-sized enterprises (SMEs) and start-ups.
Clients range from a world-leading Swedish air and water purification technology companies to an organisation sourcing much of its Christmas decorations in China to service the European market.
John and his team give a snapshot overview of what they see as being opportunities and trends for Swedish exporters
Trends and Tips
1. In your opinion, what are the key challenges in Hong Kong and the region as a whole?
There has been significant reporting of the demonstrations and general 'troubles' in Hong Kong by the Western media. It is worth remembering, that this only shows a small fragment of the big picture. As with the 'Occupy' movement in 2014 (where it was incorrectly reported that the financial district had been brought to a standstill – in fact, the largely peaceful protests took place well away from the financial district), with these most recent demonstrations, the reality is that the unrest has very little impact on day to day business operations.
It is important to remember that, even without China, Hong Kong is a sophisticated, wealthy market. However, because of where it sits, it is also a springboard into China and indeed the whole of Asia.
The trade situation with the US has of course had some impact, but again, in our view the impact has more to do with perception than the day to day reality. China has the momentum and weight of resources to be self-sufficient and self-sustaining. One might even say this latest round of 'issues' offers particular opportunities for Swedish companies.
2. That bring us nicely on to opportunities. Could you elaborate?
It is easy to turn challenges into opportunities when you have the right mind set. We work with a number of organisations, formally or informally to help build the best market opportunities – all of us overlapping to ensure a sustainable, fertile business environment. Many Western companies have voiced their worries around IP protection for example, as historically, China has been notoriously slow to deal with IP infringement. More recently though, there has been progress, with the Chinese courts siding with plaintiffs.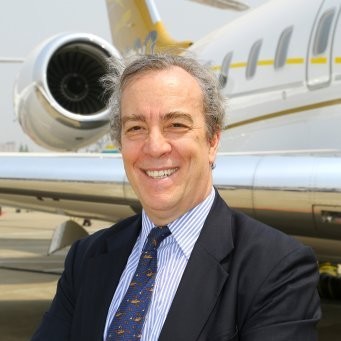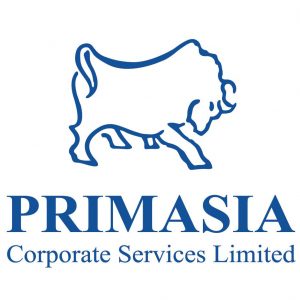 Lawyers we work with give us advice to pass on to our clients – essentially, the best way to protect yourself is to keep moving and improving your product or service. To my mind this offers an opportunity for Swedish companies as we are seeing some really innovative, fast moving, Swedish technology coming into HK and also China.
I'd already mentioned one of our clients, the air and water purification company, a great  example of how positively Swedish  Greentech is viewed here. It actually sits very well with the three criteria China has applied to companies wishing to export, Encouraged, Approved and Restricted areas of import re China. An 'encouraged' area links directly to the Swedish focus on Greentech.
Another 'encouraged' area is that of technology linked to energy, capable of leapfrogging existing corporate offerings. We work with a Swedish organisation that offers remote energy metering.
At the moment other encouraged areas include food. Restricted areas still include publishing and education though.
3. Have you spotted any recent trends in terms of Western organisations coming into HK and China?
In response to need, there seems to be an influx of creative industries coming into the region. We are helping architects, interior designers and product designers set up at the moment.
Also, as with the organisation offering smart metering, in terms of technology, China is definitely in a position to leapfrog accepted solutions and go straight to the latest opportunity.
And finally…
There are many unknowns globally at the moment. The way Primasia has been built and indeed is structured today, is based on the very Chinese concept of working within the long-term view. Most of our business comes by word of mouth, we work very hard at client retention and believe that a natural network of services, if offered by an organisation that can handle end to end business needs as a trusted partner, is the best way to go. Working with Asia can seem daunting and China is colossal. However, we are a stepping stone to making that happen because we believe in the non-hierarchical, deadline driven, personal approach that Swedish businesses value. In short, we combine the best of both worlds.
It is possible to reap the rewards of this sophisticated, buoyant market – but a map of action, based on sound strategy and good partners is necessary, and Primasia is able to provide that.