Meet Paula Hassoon, Global Pharma Consulting
Name: Global Pharma Consulting
Location: Sweden
Overview
Opening doors for Swedish life science and healthcare leaders and innovators – Global Pharma Consulting creating unique opportunities to support Sweden's export drive to MENA countries.
Sweden has one of the most advanced public healthcare systems in the world, widely recognised for its innovation in Global Life Science. The MENA region continues to be an export destination of choice for Swedish Life Science expertise. In 2018, Sweden's medical and pharmaceutical exports to the MENA region totalled SEK 3,5 billion, a 6,5% increase from 2017.
Private management consultancy, Global Pharma Consultancy has created a unique market position for itself in Sweden, specializing in market entry and business development for Swedish Life Science and healthcare companies seeking to enter the MENA region and GCC countries.
Headed by Paula Hassoon, CEO and Board member at the Swecare Foundation, Global Pharma Consulting's footprint has grown rapidly in just a few years. The B2B/B2G-focused consultancy is now recognised as a thought leader by both the public and private sector, not just in Sweden but in countries such as the UAE, Qatar, and Saudi Arabia too. The international Global Pharma Consulting team consists of some of the top minds in healthcare and business development.
Arab Health – putting Swedish life science on the global stage
A pivotal factor in claiming its market position in Sweden has been Global Pharma Consultancy's role at Arab Heath, the second biggest medical trade show in the world which in 2019 drew an incredible 4250 exhibitors and 106 500 healthcare and trade professional visitors.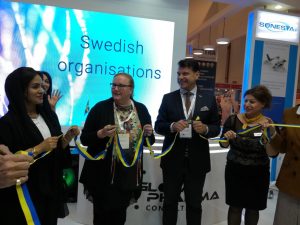 In 2017 Global Pharma Consulting was the first private company to host a dedicated country pavilion. Known today as The Innovation Pavilion by Sweden, it has had three highly successful years at Arab Health and in 2019 it was the only Swedish country pavilion. Global Pharma Consulting has effectively taken the greater Arab Health event and strategically created a sub-community of Swedish Life Science skills and innovations that are aligned to the infrastructural development and healthcare goals in the MENA region. Pavilion participants have exclusive access to local business networks and the event always has high-level endorsements and visits by health authorities and government officials.
In 2019, visiting delegations included Sweden's and the UAE's Ministries of Health; the Swedish Ambassador to the UAE; the Dubai Health Authority (DHA) and Department of Health in Abu Dhabi (DOH); the UAE Genetic Disease Association; the Swecare Foundation; the Swedish Expo2020 committee and Sweden's former Minister of Trade, Ms Ewa Björling. Some pavilion participants were also invited to a private meeting with His Excellency Dr. Abdul Rahman Al Owais, the Minister of Health and Prevention in UAE where they showcased their products and services.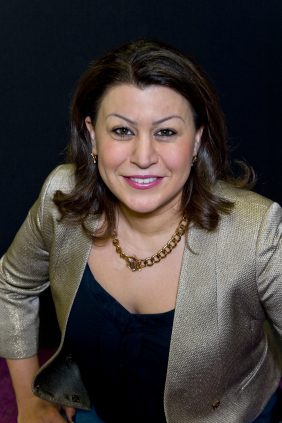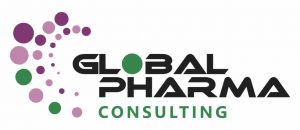 In most of the MENA-countries, particularly the GCC-countries life science sectors are seeing rapid infrastructural growth as a result of commitments by governments to raise the standards of and access to healthcare. This is resulting in a more complex and regulated business environment which can be daunting for individual companies but the region has some impressive healthcare targets from which Sweden could directly benefit with the right strategic partner.
"As a multi-territory consultancy elevating Swedish companies on the global stage, we know that each country and area requires a clear understanding of the local business landscape. One of the single biggest mistakes a Swedish company can make with their MENA market entry strategy is to assume that a Swedish approach is also viable in the Middle East. One can't take a cookie cutter approach to market entry in this region. There is a foreign culture with unique regulatory frameworks and localized health issues to consider and, importantly, patients that sit at the heart of the delivery system must be considered too. Our role is to bridge the gap by leveraging Swedish Life Science excellence and Arab Health is the perfect event to activate MENA strategies and benefit from Global Pharma Consulting's networks, not just in the UAE but other GCC countries too."
EXPO2020 Dubai
 Further expanding potential MENA opportunities for Swedish companies, Global Pharma Consulting is also an official sponsor of the Swedish committee for EXPO2020, Dubai's upcoming mega event.  Within the scope of Sweden's participation and pavilion at the expo, Global Pharma Consulting is working with other business networking platforms to provide visibility for SMEs that would not normally be able to participate in an event of this magnitude.
Companies of all sizes wanting to take advantage of Global Pharma Consulting's expertise are invited to get in touch and enquire about the packages for Arab Health 2020 and EXPO2020. Early enquiries and bookings are recommended as space is moving fast.
View the 2019 Innovation Pavilion by Sweden brochure here. http://www.globalpharma.se/wp-content/uploads/2019/04/2Web-version_Brochure_The-Innovation-Pavilion-by-Sweden_AH19_compressed.pdf
Watch participant videos and other Arab Health videos here. https://www.youtube.com/channel/UCK2Lt8iZllTYWOWvw-2H-WQ