Meet Ross Hopwood, Breaze Solutions
Name: Breaze Solutions
Location: Sweden
Overview
Ross Hopwood is Breaze Solutions' CEO. The organisation has worked with clients in many European and other markets. They all want one thing; to develop their international business – either through cross border purchasing or opening up new markets in which to sell their products. Nordic clients have the same requirement, but the uncertainties existing in a number of territories and markets at the moment, mean that the challenges to succeed have increased along with the opportunities.
These uncertainties; whether Brexit, the Euro's instability, Iran trade sanctions, or even US protectionism are all real. However, if you are seriously considering developing or starting your exporting activity, these reasons shouldn't stop you from going ahead with your plans anyway.
Breaze Solutions has heard just about every reason why not to export, ranging from the simple "it is too risky" to the "it's complicated" to "we don't have the money" – to mention just a couple. Very few of these reasons stand up to scrutiny and are only partially factual! Export is not a mythical art, or something only big companies do. All companies can and should trade internationally!
Swedish SME's account for over 99% of all Swedish businesses, and yet, a low overall percentage have an export strategy along with regular and substantial exports. Breaze Solutions is able to offer SME's the support they need to start – and indeed -increase their international trade. We have in-depth knowledge and experience the pitfalls, which means we can help you avoid them and even speed up the process. SME's really benefit by having the support of independent advisors, fashioned to meet their individual needs. Building up a Client / Advisor relationship long term leads to the best results. Over many years we have found that specialist mentorship leads to the sharing of so much experience and therefore gets the best results.
World Expo 2020
There is another good Swedish initiative looming, the World Expo 2020, to be held in Dubai for a six month period from 20thOctober 2020. Sweden is investing in a National Pavilion to showcase the benefits and leadership of Sweden to the Expo audience. Breaze Solutions, along with Sweden on the Go, is exploring ways to assist Swedish Small and Medium Sized Enterprises (SMEs) to get collectively involved . Normally, only the largest companies benefit. There are however ways to create an interesting and realistic proposition for SME's to help them make the most of the opportunity to enter the Middle Eastern markets.
"Breaze Solutions is able to help all companies expand and develop their business internationally. If you are interested in exploring opportunities and getting professional and qualified assistance, then we are available at all times to help."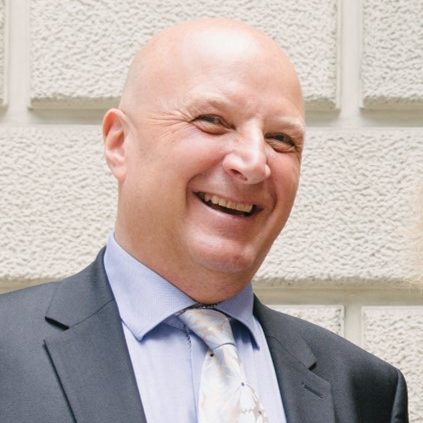 Brexit: Advice
Ross gets asked about Brexit and its potential impact on trade in general and specifically for both importers and exporters, almost every day. The exporters seem to be the most worried, but the message is the same for both. Be prepared for some disturbances in your business, be flexible in your dealings and most of all talk to your UK based customers and suppliers regularly and jointly plan to avoid issues. It is also important to have a small "war chest" of money available to use to avoid short term issues, with 5 to 10% of your annual UK trade value being a sensible amount. In actuality, you may never need it.
The UK is the 6thlargest economy in the world (2019) and is not going to collapse (in spite of media speculation). In the world of business, challenges such as Brexit often turn out to be just "bumps in the road". Ultimately commerce drives the world economy and businesses in both Swedish and UK want to continue to trade successfully. If you do have existing, substantial business with UK It might be worth talking to your bank about forward buying currency. This will help mitigate the potential short to medium term currency fluctuations. Otherwise, look at the UK as a large potential export market, one of the closest to Sweden. Look for the regular updates on the Regeringskansliet website which is both in Swedish and English and the UK based Department for International Trade website.
Click on the image below to download EXPORT JUST DO IT!